Share the Principles Like a Pro...
With Anybody, on Any Topic, in Any Situation
ClarityPro Membership
Fill in the fields below and we'll let you know when ClarityPro doors open again to new members.
ClarityPro doors are now closed to new members. They will open again in May/June 2020.
Investment: £395 per year (approx $520 USD) + VAT in UK/Europe
This price is due to increase in the future, but your annual rate will be fixed at £395 per year for as long as you're a member when you join ClarityPro today.
The ClarityPro Membership Programme will help you to:
Share the principles with anybody, on any topic and in any situation
Find your unique voice and develop your ability to share this understanding
Change people's lives and have a real impact
Why have we created the ClarityPro Membership Programme?
At Clarity Academy, our mission is to inspire and educate a generation to experience lives of clarity, resilience and wellbeing.
And while hundreds of thousands of people are now exploring (and having realisations about) the inside-out nature of life, there are far fewer people who are actively sharing this understanding with others
We believe the world needs more people who have realised this for themselves, and can share the inside-out understanding with others.
The ClarityPro Membership Programme is part of our contribution to addressing that need; an affordable, accessible programme giving you everything you need to see the principles more deeply for yourself, share the principles with others and change lives in the process.

The problem with the 3 Principles - what they don't tell you
Almost everyone who's been touched by the inside-out understanding (the 3 principles, first articulated by Sydney Banks) gets hit by the same three big questions, often in rapid succession...
1) Why doesn't everyone know this? Have you asked yourself that? I remember when I first glimpsed this, it qualified as psychology's best kept secret.
2) What can I do to help get this 'out there'? Once you start seeing this for yourself, you start to realise just how many people this understanding could help. Almost everyone I know who sees the truth of this for themselves is inspired to share it with others.
3) Why does it sometimes seem difficult to share this understanding with other people? There are some very common challenges inherent in sharing something both indescribably life-changing and, well... indescribable!
I've been learning, sharing and teaching other people to share the principles for the past 10 years. In the process, I've run into many of the obstacles, and realised many of the gifts of sharing this understanding with others.
I wanted to take a moment to give you a sense of what it's like to share this understanding at a deep level. So I asked myself, "What can I say about this that's so universal that my colleagues and more advanced students would sign off on it?"
Have you experienced any of the following?
Here's what I've experienced in my own life, and seen many of my students and colleagues experiencing as they get a deeper understanding of what you'll be discovering in ClarityPro…
You know with absolute confidence that what you're saying to people is 'the real deal'. There's none of that sense of 'fake it to make it'. When you're sharing something you can see the 100% truth of for yourself, you feel completely aligned, convinced and congruent.

Of course, other people pick up on this, so you see people nodding in agreement and telling you that what you're saying 'rings true', even if they can't quite explain why they see it like that.

As a result, you actually look forward to sharing this with people, and enjoy the thrill of having connected conversations in all kinds of different contexts. (I personally went from being afraid of sales conversations to actually relishing them once I saw the truth of this understanding).

You have more insights and realisations, with knock-on benefits in terms of wellbeing. Why? Because when you share what you've already seen for yourself, it's almost as if you're 'creating the space' for fresh new insights to arrive.

This makes you incredibly hopeful and optimistic for others, whether they're your clients, your colleagues, your friends or your family members. Why? Because you know what they've got going for them, you have good reason to be hopeful and optimistic on their behalf.

You continue developing your unique, authentic voice in sharing this understanding with the people you want to make a difference to in a way that changes people's lives. This creates a kind of 'virtuous circle', that allows you to share what you've seen for yourself, without fear of disagreement, disbelief or criticism.

What you start to discover is a growing confidence; the kind of unshakeable certainty that you've found something that you can utterly rely on. While there's always more to learn and see, you have something you can always return to, and that you know to be home, whatever's going on around you.
I can't tell you how encouraging it is to have total trust in the wisdom and intelligence you and the people you're sharing with have going for you. As you start to realise that you're being guided, a whole world of impact opens up for you.
There's a line from that quote by Marianne Williamson that goes, "As we let our own light shine, we unconsciously give other people permission to do the same. As we are liberated from our own fear, our presence automatically liberates others."
That's what it's like to share this understanding at a deep level.
What your ClarityPro Membership includes...
1) The Insight Path: Your Personal Roadmap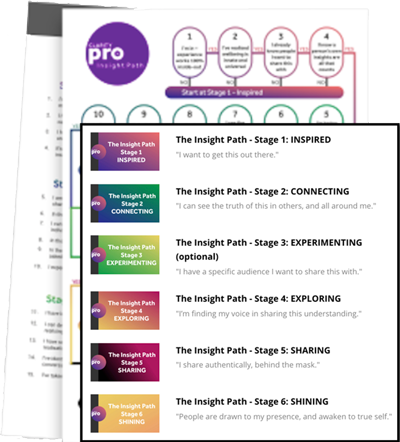 The Insight Path: Your Personal Roadmap Creator is a core programme which lays out your roadmap to sharing like a pro in a series of easy-to-digest steps:
Your personal Insight Path
Learning modules
Resources
Exercises
The Insight Path is designed to help you identify exactly where you are in your sharing journey, and gives you the single next step at every stage, so that you can make maximum progress in sharing this understanding your way, with your chosen audience.
2) The ClarityPro Sharing Modules
Each month - for 12 months - you'll receive a sharing module based around a particular subject, in 4 manageable elements (one per week). And while you'll likely dive into some of the modules as soon as they arrive, you'll want to use others as 'reference material', as you grow a library of resources to draw on as and when you need them. Each module contains the following 4 elements, all of which include multiple formats (video, audio, transcripts, worksheets etc):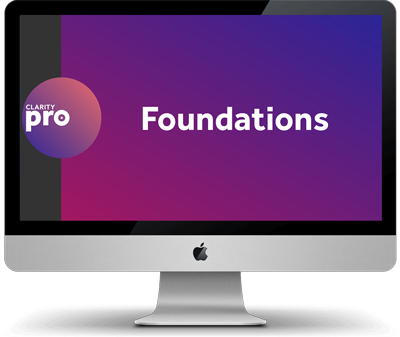 The Foundations for this month's topic (A 60-minute monthly module in multiple formats, including video, audio, transcript, summary and worksheet)
An Impact Kit for this month's topic (Gets you fully prepared to share this understanding, with useful metaphors, example exercises, relevant research, objection-handling)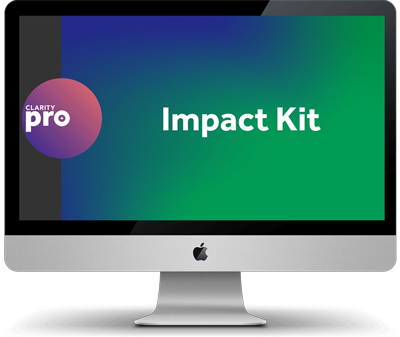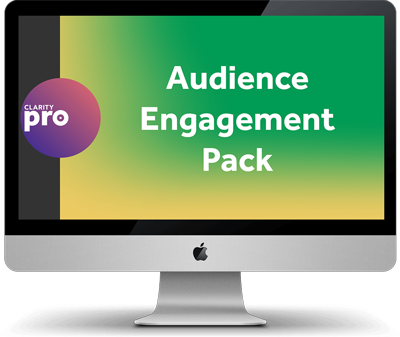 An Audience Engagement Pack for this month's topic (Gives you keys for engaging a variety of audiences (E.g. kids, teachers, corporate, colleagues, parents, scientists, friends etc), and can include quick hits and tips, coaching demos (unpacked), teaching demos (unpacked), guest expert interviews)
A Laser Coaching / Q&A Session around this month's topic (Each month, you get a ringside seat as I do laser-coaching on the topic, answer questions on the topic, share my latest insights, or all of the above from a guest expert)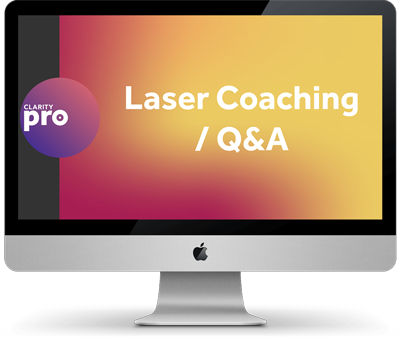 The ClarityPro Monthly Topics
Stress and anxiety
Relationships
Confidence and self-belief
Work and career
Creativity/making things happen
Money, wealth and abundance
Physical health
Purpose and direction
Habits and addictions
Communication
Motivation and productivity
Happiness and wellbeing
You're going to be joining a vibrant community with over 270 Members from 30 countries, ranging from people taking their first steps to experienced professionals who share this for a living.
4) Your Ticket To The ClarityLive! 2-Day Virtual Event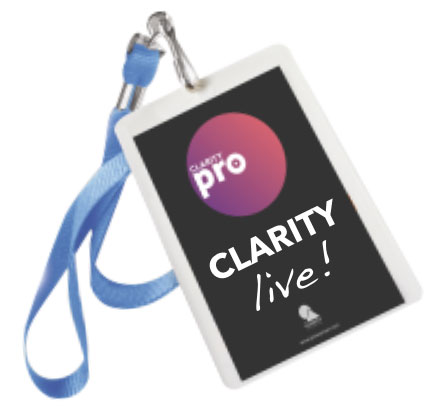 ClarityLive! is a 2-day online conference held via our state-of-the-art live-streaming facility - so we're joined by people from over 30 countries. If you're not able to join us on the days, you'll receive the full video and audio recordings of the weekend to watch and listen to whenever you want to. As well as a big increase in your comfort in sharing these principles, you can also expect to have insights and realisations that have a transformational impact in your own life. There are several events each year, and you can use your ticket to attend whichever one fits your schedule. You'll also be getting access to the video and audio recordings of the event you attend.
Is ClarityPro right for me?
The ClarityPro Membership Programme hosts a community of over 270 awakeners from over 30 countries (and growing) who share a vision of inspiring others to experience lives of clarity, resilience and wellbeing.
Here's how you'll know if you're a good fit:
You've been touched by the inside-out understanding and you want to start sharing it with others, or...
You're already sharing the principles informally but you want to continue to find your own voice, and increase your ability to connect with and impact others, or…
You're considering moving to sharing the principles professionally, and want to increase your impact and confidence in your abilities, or…
You already work with others, and you're curious about how to bring the principles into your work, or…
You're already sharing the principles professionally but want to continue to increase your impact or take the understanding to a new audience.
If one of these describes you, then we would love you to join us.
ClarityPro Membership
Fill in the fields below and we'll let you know when ClarityPro doors open again to new members.
ClarityPro doors are now closed to new members. They will open again in May/June 2020.
Investment: £395 per year (approx $520 USD) + VAT in UK/Europe
This price is due to increase in the future, but your annual rate will be fixed at £395 per year for as long as you're a member when you join ClarityPro today.
Jamie Smart is a Sunday Times bestselling author, trainer and executive coach. He is a renowned speaker, presenting regularly at major conferences worldwide. He started exploring the inside-out understanding in 2008 and has been sharing it (and teaching others to share it) since shortly thereafter. Jamie has a proven track-record of helping his clients make extraordinary changes and create outstanding results.
He has appeared on Sky TV and on the BBC, as well as in numerous publications including The Times, The Daily Telegraph, The Huffington Post and Psychologies Magazine. As well as RESULTS: Think Less, Achieve More, he is also the author of the books CLARITY: Clear Mind, Better Performance, Bigger Results, The Little Book of Clarity and The Little Book of Results.

Clarity Pro is what's been missing from the 3P community. I thought I'd check out the first video or two and the next thing you know I've spent most of the day absorbing the course I wished someone would make. Thank you again Jamie! This is your best contribution to this community (and you've made some good ones already).
Paul Reddick, Coach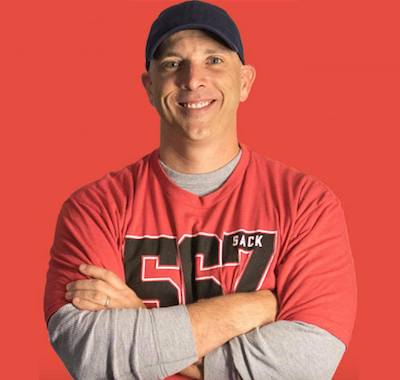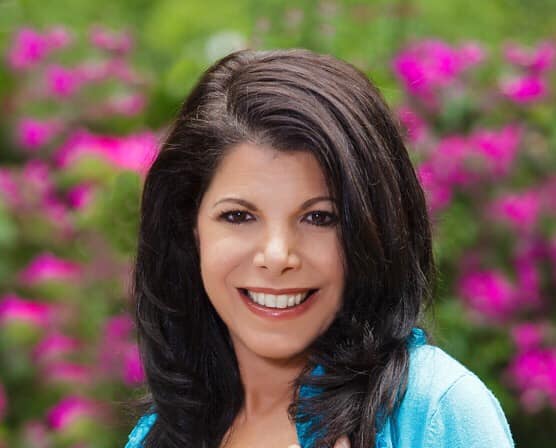 Loving the CLARITY Pro content. Well organised, filled with wisdom, and sparks insights by just listening. Great for deeper grounding and moving projects forward into the world. Thank you so much. I highly recommend this program.
Debbie Milam, Author of Overtaken by Grace
Jamie and his team have created an amazing programme with Clarity Pro. I'v just begun to explore it but I'm already excited by its potential. Even though I share this understanding daily, with my one to one clients, I know that this programme will help me develop skills and confidence to share with groups and deepen my grounding.
Nicky Drew, Psychotherapist and Coach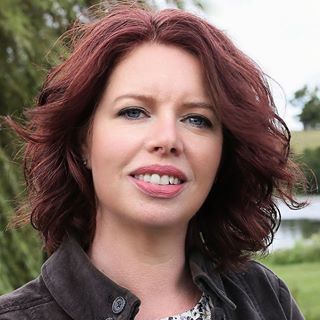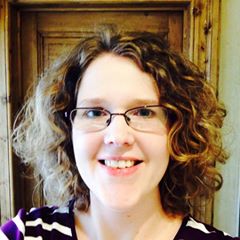 The Clarity Pro course is exactly what I was looking for! Jamie Smart and his team offer clear, simple, profound guidance no matter what stage you are at in your journey. Their wisdom brings you back to the simple 'truth' again and again, in an uncomplicated, easy to grasp manner. As you gain a deeper understanding and grounding for yourself, it becomes clearer and simpler to facilitate that understanding in others. I especially LOVE the way the course explores different topics each month, over 12 months. This will be invaluable for pointing to this understanding in any situation, helping me to deepen my own understanding and feeling more confident in applying it no matter what. I find it especially helpful to have 'aids' to help me, such as exercises and presenting aids etc. Having appropriate, topic specific resources to support and guide me will help me feel more relaxed and share from my own experience. I can't recommend the Clarity Pro course highly enough!!
Claire Holland
I'm enjoying the Clarity Pro content a great deal, it gives clear guidance on how to share the benefits gained for oneself with others, in a simple and consistent manner, while allowing ones unique style to develop.
Richard Mitten, Tenancy Support Worker, 16-25 year olds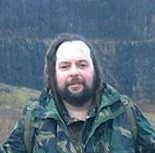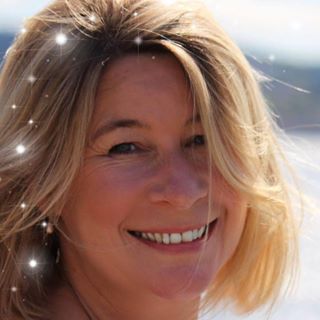 I've only just got started with the Clarity Pro Program and already I'm seeing that it's packed full of resources that are going to open up so much more potential for me and my work. The insight path is a fantastic visual which really helped me see so clearly how far I've come with my understanding of the 3ps, it's easy to follow with clear descriptions at each stage which has helped give me clarity on what I want to do next. I can't wait to dive into all the resources and experience what unfolds.
Would definitely recommend this program. Thank you 🙏
Avril Gill, Transformational Coach
I have just got started with the clarity pro course, and so far I am loving the simple way Jamie and his team have put together a concise programme in a simplistic easy to follow format 🌈. It takes away the confusion and complication, leaving you to relax and find your own way of delivery, with the ability to gain the knowledge without the BS fabulous 💖 thank you to all.
Angela Fuller, Advanced Nurse Practitioner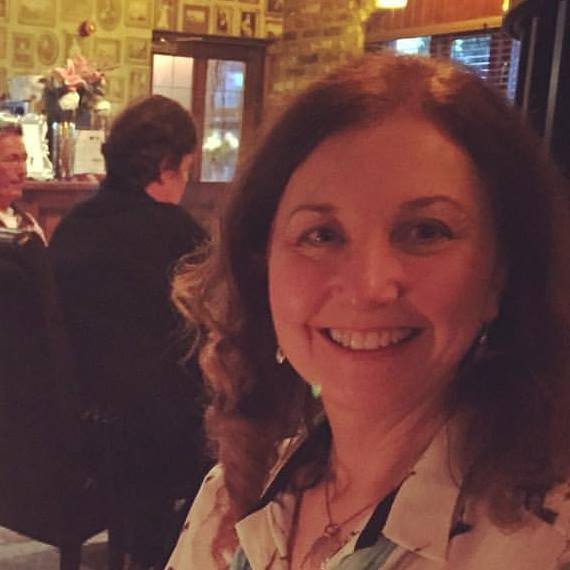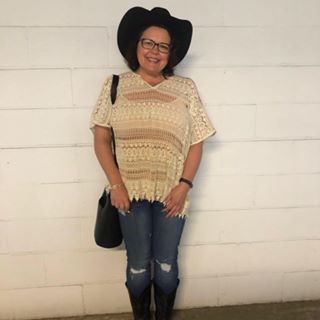 It's amazing, great content. I can't wait to let other people know about it.
Kimberley Kaase, Business Coach
Diving in and loving it!! Very grateful and delighted to be a part of this!!
Helen May, Coach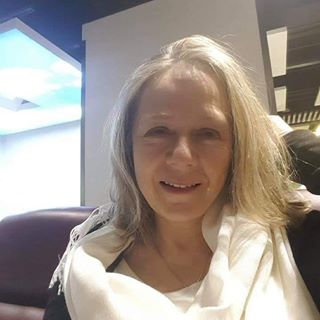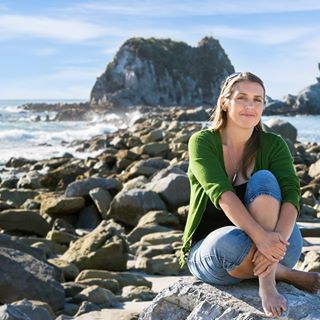 …it is so well thought out and put together! I'm really grateful and happy to be part of it! Thank you!
Emma Mallock, Transformational Coach & Hypnotherapist
Within 2 hours of sharing an idea I have, (about a podcast I want to launch), I had ten people all supporting my idea, and willing to come on as a guest and share their story. Already, it feels like I'm part of a supportive, like minded, and collaborative community. If you've been impacted by the Three Principles, and you feel drawn to share it with the world, but you're not sure how, this membership is for you – the level of content, knowledge and support here is incredible and will really help you take your ideas about how to share this beautiful understanding however you want to, with clarity and confidence.
Sarah Swanton, Mindset & Wellbeing Coach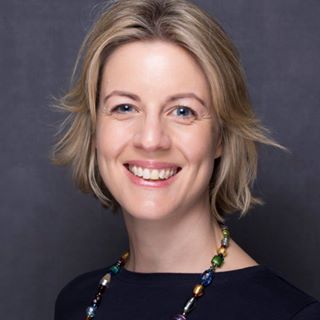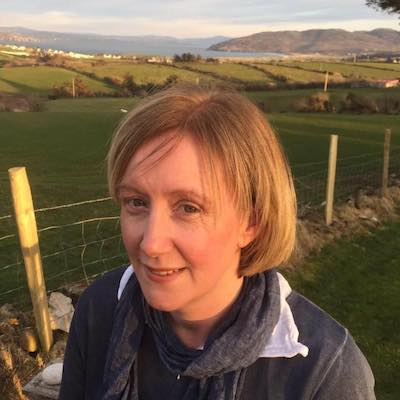 Despite where I landed on the insight pathway questions I chose to begin at the start as there is always an opportunity to hear something new. I love the options of written, audio & visual for the sections. A golden thread weaving golden nuggets ⭐
Louise O'Dalaigh, Mum, Clarity Coach, Senior Health Service leader (nurse by background).
It's amazing what Jamie and Emma have created to make something formless and untouchable like the 3Ps graspable, understandable and shareable. I already got a lot from Jamie's free stuff out there and I am happy that all of this is coming together in "one piece" ClarityPro Membership programme. I'm really looking forward to be part of this and sharing this wisdom with my loved ones, clients and everybody who is ready to hear this. The design fo the course makes it easy to go through this complex matter step by step without feeling overwhelmed. Thank you, Team Clarity for bringing this into the world, you are amazing! ❤️
Regina Kleinhenz, Systemic therapist, Life & Business Coach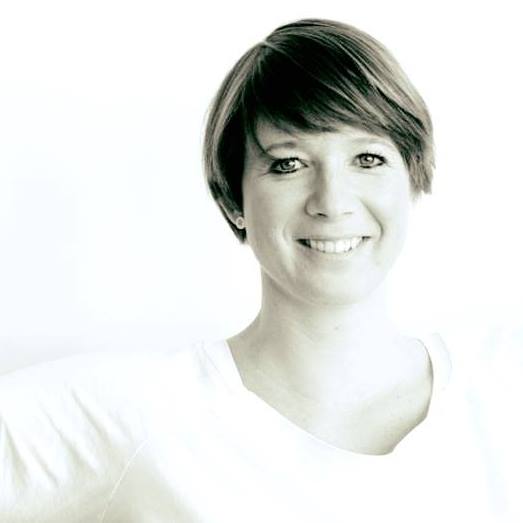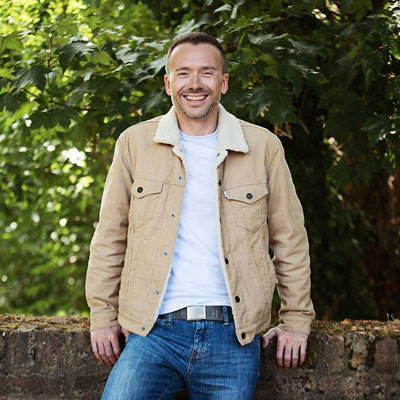 It's been an absolute pleasure to listen and connect with other members from all around the world. My understanding and connection deepens every time I take part in events like these. I have had several powerful insights from this mornings session, which I have no doubt that I will be a better coach as a result of this. A big thank you to Jamie and my fellow Clarity Pro members 👍😉
James Banfield
"When there's a will there's a way" it's probably one of my favourite sayings. Jamie to me has been an amazing teacher during all these years. This is a clear example: We kept asking Jamie and the Clarity team for ways to make courses more affordable, more easy to attend, more open to anybody who wishes to change their own life and the life of others for the better... and here it is 🎉 Thank you! An amazing project and group to be part of!! ❤️🤗🤗🤗
Carolina Gallardo Barker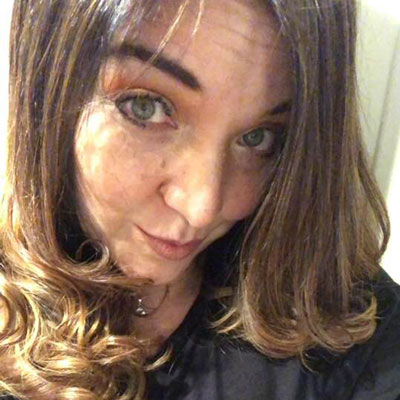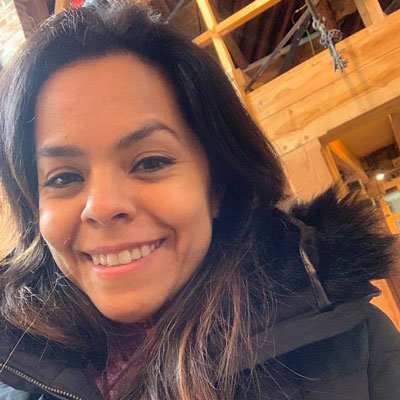 Thank you for creating the space for me to explore my true nature! The truth that goes beyond words, concepts, religions, perceptions and beliefs.
What I am experiencing right now is a greater peace and a deeper knowing that I am ok in every moment, that I am fully equipped to the unknown and that I am safe.
Thank you! ✨💖✨
Ruth Meza
Wow! We are only just at the very beginning of this programme, and it has already completely shifted my understanding of how to share the principles, and indeed when to share them. It is also so great to be part of such a supportive community of people of all different levels of experience with this, from so many countries and backgrounds, united by our desire to help others. Excited, and looking forward to the rest of the programme.
Alison Lally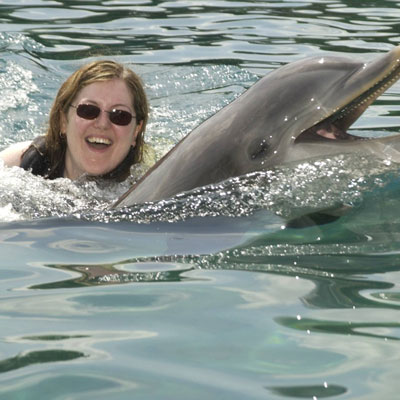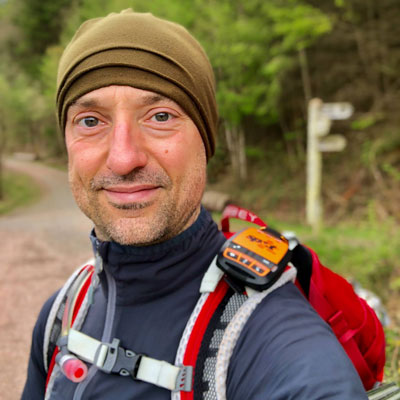 Thanks for inviting me in to this amazing community Jamie! It was SO wonderful to meet you all and spend time hearing your stories and insights, slowing down and having more of them myself. What a weekend! Ever since seeing the true nature of our experience for myself, all I've wanted to do is share it with others. Connecting with other like-minded folk in ClarityPro and having the logic of the Insight Path for us all to work through… that's magical, THANK YOU! 💟
Giles P Croft
I really love that this is available at an accessible price so that many people can access some really quality content. It has been great to connect with old friends and to meet and learn from people around the world who are just starting out on this adventure all from the comfort of my home. This is life changing stuff and I'm keen to share it. Already I have a greater understanding of how to do this and we're only at the beginning. Thank you Jamie and everyone else in the group for a wonderful bootcamp weekend.
Karen Magid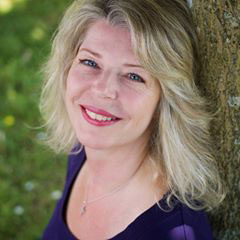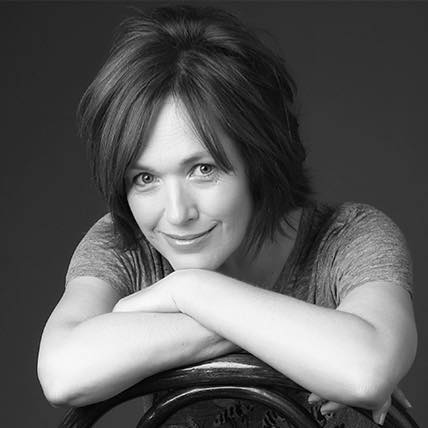 I really noticed a subtle shift for me from the focus on 'coaching' to 'sharing' this W/e. I've noticed that feeling before, less urgency in walking beside someone at their own pace and figuring it out together, as opposed to running out in front and trying to desperately drag them along with you. I've seen this before, but it really hit home this we. Sorry I couldn't make all of it but really enjoyed and lovely to see so many gorgeous faces, old and new. It's a wonderful project this Jamie. Really filling a gap I think. Thank you, and to everyone! Xxx.
Susie Spens
Thanks for a really good weekend, Jamie and all you lovely people who participated. This morning I met a new client, filled with insights from the weekend, and with an open mind without any agenda. Something nice happened that cannot be described. Time stayed, my body was filled with love and I was moved with tears in my eyes. My client shined like a sun, she had seen something that is imaginative and indescribable.
Wow. A great hug from me to you!
Hans Åkersten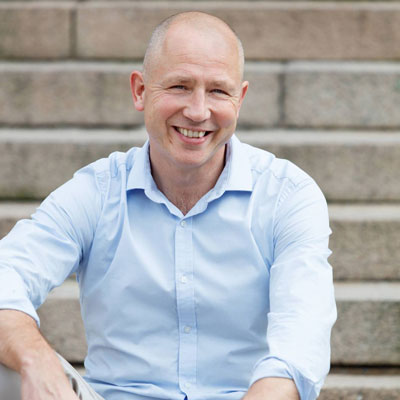 What first generation 3P Trainer Cathy Casey says…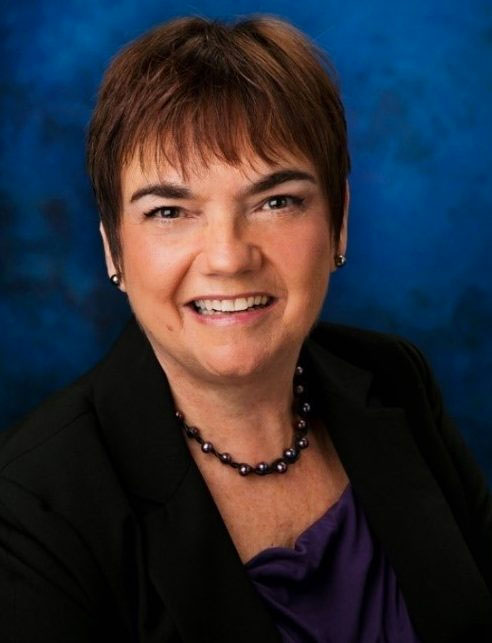 What I love about Jamie's programme is he kind of kind of spreads the whole thing out and I got really excited because I saw all the phases I went through and then I saw all the programs I've designed over the years to talk about all those different things that he has kind of put out in this lovely colour chart and so to me it just gives you a better sense of it. Again, I went through all of those milestones.
Cathy Casey, 1st generation 3 Principles trainer
30-day money-back guarantee
The ClarityPro Membership Programme comes with a 100% satisfaction, 30-day money-back guarantee. Join for 30 days, and if you're not blown away by the difference it's making to you, we'll give you your money back. No quibbles, no hassle. So you have complete security that you can try the ClarityPro Membership Programme for yourself at zero risk to you.
ClarityPro Membership
Fill in the fields below and we'll let you know when ClarityPro doors open again to new members.
ClarityPro doors are now closed to new members. They will open again in May/June 2020.
Investment: £395 per year (approx $520 USD) + VAT in UK/Europe
This price is due to increase in the future, but your annual rate will be fixed at £395 per year for as long as you're a member when you join ClarityPro today.