What Can Escape Velocity: The Career Transition Blueprint Do For You?
Transitioning to a career that's both fulfilling and financially rewarding requires clarity, passion and an understanding of the fundamentals of career transition. But without a clear roadmap and expert guidance, the process can be overwhelming.
Escape Velocity: The Career Transition Blueprint can fast-track your transition and save you years of disheartening struggle and stagnation.
The programme only opens twice a year. Next programme starts February 2020 (see 'Milestone Dates' for details).
Escape Velocity: The Career Transition Blueprint
will help you:
Whether you already know the work you'd love to do, or you're still trying to get clear on the right direction, Escape Velocity: The Career Transition Blueprint will help you… MINDSET
---
Get clarity on your purpose
Build confidence and certainty
Minimise worry, anxiety and self-doubt
Develop an abundance mindset
Clear out limiting beliefs and habitual thinking
Wake up your inner source of leadership
Eliminate fear of failure and criticism
Build resilience, motivation and momentum IMPACT
---
Discover your calling; the work you're here to do
Develop your decision-making ability
Access your wisdom and intuition
Eliminate fear of failure and criticism
Develop the big 3 future-skills (Social intelligence, creativity and perceptiveness)
Discover the effortless relationship skills that are the essence of powerful communication LIVELIHOOD
---
Supercharge your creative process
Break free of salary-thinking and make bigger jumps in your income
Choose your transition strategy
Create a rational transition plan
Learn the keys to ethical influence
Future-proof your career
Define your personal brand
Build your tribe / support network
Create real value and freedom
And you'll do all of this in a way that fits authentically with who you really are, and aligns with your passion and purpose.
Who Is Escape Velocity: The Career Transition Blueprint For?
Here's how you'll know if you're a good fit for the Transition Blueprint programme:
You want to transition from your job to something more fulfilling and "on-purpose"
You are looking for a clear, solid plan for the life and career you want
You want to gain clarity about the 'what' and the 'how' of transitioning
You are committed to making serious progress and completing a successful transition
If you answered yes to any of the above then the Escape Velocity Programme is designed for you.
If you answered yes to all of the above then the Escape Velocity Programme is perfect for you.
WHAT SETS ESCAPE
VELOCITY: THE CAREER TRANSITION BLUEPRINT APART?

You Can Do the Course Again and Again For FREE

The path to mastery in your field is through repetition and practice. This is why we ensure that you can utilise all the learning materials and access the community year after year at no additional charge.

Thriving Community
Escape Velocity: The Career Transition Blueprint isn't just a programme; it's a community. When you join the programme, you get access to a tight-knit, supportive and knowledgeable community of people just like you; colleagues who've been where you are, navigated the obstacles and have seen the results of moving forward.

Graduates From Many Countries And Modalities

Since we first did the programme in 2017, we've had graduates from over a dozen countries around the world, from a wide variety of fields and professions.

Dedicated Trainers Who Walk The Talk

Your trainers and coaches on this programme are dedicated professionals who have successfully navigated the kind of transformation you're going to be going through. We know what it takes to go through the kind of transition you're navigating, so we're committed to you and your success.

World-class Customer Care

We care deeply about our clients, so you're going to experience that care in every interaction you have with us. We're committed to developing lifetime relationships based on trust, connection and service, so we'll be modelling that for you in everything we do.

100% Money-back Guarantee
Escape Velocity: The Career Transition Blueprint isn't comes with a 100% money-back guarantee, so you can play full-out on the programme, secure in the knowledge that your investment is in safe hands.
Milestone Dates:
The Transformational Bootcamp - Sat & Sun, Sat & Sun, February 29 - March 1, 2020
Welcome Call (via Zoom) – Wednesday 4th March 2020 - 6pm UK-time, then…
Weekly Coaching Calls (via Zoom): Wednesdays at 6pm UK-time for next 12 weeks.
(All events will be available wherever you are via our state-of-the-art live-streaming facility, and via video playback for any dates you can't make.)
From exhausted, anxious and seeing no way out of her shift work at the NHS to happy and optimistic, with free time, a job she loves and almost double the salary.
From busy minded and stressed at work to a new role far more in tune with him, higher pay, and the opportunity to build his coaching practice.
Endorsements For Jamie Smart And His Work From Respected Leaders In The Coaching Industry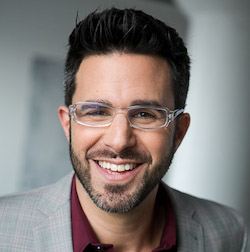 RICH LITVIN
Founder, 4PC and co-author of The Prosperous Coach

'Jamie Smart has cracked the code for creating real results in a way that fits perfectly with who you really are.'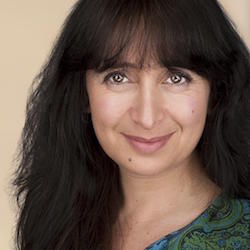 CHANTAL BURNS
No. 1 bestselling author of Instant Motivation

'In a clear, engaging and practical way, Jamie lays out a crucial road map that will show you how getting results is far easier than you realize.'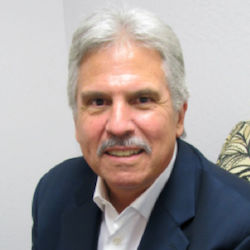 MARK HOWARD, PhD
Therapist and coach

'His knowledge and support have been instrumental in helping me develop my principles-based coaching business...'
Make your living doing what you love.
"Don't ask yourself what the world needs. Ask yourself what makes you come alive, and go do that, because what the world needs is people who have come alive." Howard Thurman
If you have questions, you can read the FAQs or schedule a call with a member of our team. If you're ready to book your place, click the button below to Register Now.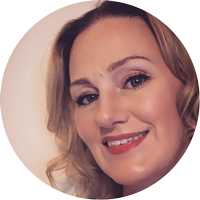 "I'd been stuck in a rut for a long time... a high pressure environment working long hours, nightshifts and weekends. My body clock was a mess, I was always tired and grumpy, and I didn't have the energy for a social life. I was suffering with such low self esteem that I felt I could never change my situation, even though I desperately wanted to...
Jamie and the group helped me so much with my transition! I amazed myself with what I was capable of, and this gave me a massive confidence boost going forward. I have just started a new job: I have weekends and evenings off, I arrange my own diary, and I sleep at night! I already feel so much better and people have commented that I don't look crumpled with stress and exhaustion anymore. The change of career will give me my life back, and enable me to find the things in life that I love, and pursue them."
Emily Best
LEAH JENKINS
Negotiated an exit strategy to freedom and a new career
Increasingly dissatisfied with her role as senior manager in the corporate world, Leah was scared to leave after 26 years with the company.
Two days into the programme she had complete clarity and a lack of fear about her next steps. She was able to negotiate exactly the redundancy package she needed to give her the freedom to begin her dream career.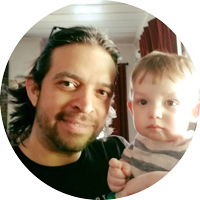 "I didn't think I had whatever it took to leave the security of full-time employment and always presumed that independent contractors must have something I didn't.
Taking Jamie's course changed that for me. Jamie just did a really good job directing me towards the natural capacities we all have. Since taking the course - this coming Monday actually - I have a an appointment to do my first independent contract!" Lito Rodriguez
PETE GRIFFITH
From corporate to coach and retreat leader
"There are limitless possibilities out there regardless of what age you are."
Unhappy in his role as a leader in the corporate world, Pete had tried unsuccessfully to shift away from full time employment many times. After taking part in Escape Velocity he has negotiated his role to a part time one and set up a successful business with his wife as a corporate coach and retreat leader.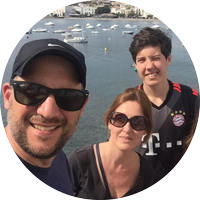 "Escape Velocity helped me to stop thinking and start doing something about my transition process. After many years of getting coaching, reading books and going to seminars about change, I joined this transition group. The difference is simple: it works." Christian Sturla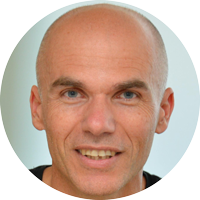 "The most important effect for me was I started moving! I stopped contemplating and started doing small steps. I didn't need to finalize all the details before I was able to start. And I got support and inspiration both from Jamie and from the fellow Escape Velociters." Sandi Jerman
NICKY CLAYTON
From stressed-out teacher to brand new career
"I'm in love with my life again!"
Stressed out and burned out working 60 hours a week as a teacher, Nicky couldn't see that she had any other options. Through Escape Velocity she realised she could be and do whatever she wanted, and this opened the door to a brand new career.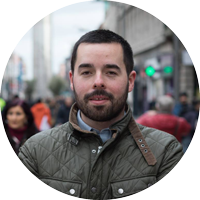 "Joining Project Jupiter allowed me to see that transition is possible now rather than 'someday in the future'. In the last few weeks I have started doing some work for an online education company for computer programming students, where we are helping them with mindset and the necessary technical and soft skills they need in order to thrive as computer programmers. I have also started helping foreign language students through my own business called The Happy Mindset.
I don't think I would have taken all these action steps if I was still operating from the logic of 'this will happen for me someday." Dennis Murphy
MAUREEN YORK
From employment to retreat-based business in Italy
Maureen had been trying to leave her employment and set up her own business for a long time but her fear of "getting it wrong" got in the way.
During Escape Velocity she realised the value she has to offer, her fear of visibility disappeared and her decade-long dream of moving to a retreat-based business in Italy is finally coming to fruition.
UPDATE - since recording this interview Maureen has fulfilled her dream and moved, not to Italy, but to Spain!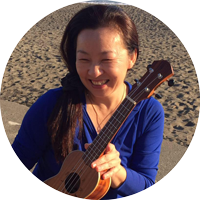 "Something magical happened when I started working with Jamie Smart. I had been inching my way to "somewhere" for a while, hoping that something must budge. A week into our program together, it seemed like I was jolted into action by an unknown hand. Things started shifting physically and mentally. I made a conscious decision to give notice to my students and the owner of my rental classroom that I was closing down my business of over 11 years. From January, I will be happily starting full time on [my new] journey." Mitsue Mikawa
INVESTMENT: 3 payments of £565 or a single payment of £1,695
(Prices include VAT where applicable)
30-day money-back guarantee
The Escape Velocity Programme comes with a 100% satisfaction, 30-day money-back guarantee. Join for 30 days, and if you're not blown away by the difference it's making to you, we'll give you your money back. No quibbles, no hassle. So you have complete security that you can try the Escape Velocity Programme for yourself at zero risk to you.