The Profitable Coaches Podcast
Listen to all episodes of The Profitable Coaches Podcast on this page.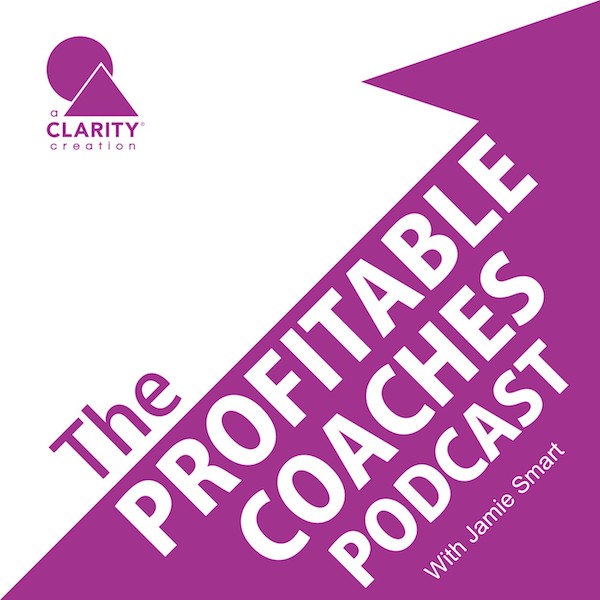 Sunday Times bestselling author, keynote speaker and executive coach, Jamie Smart, hosts The Profitable Coaches Podcast. In this show he works with coaches and other transformation professionals (trainers, therapists, consultants etc) to help them break through their limiting beliefs and grow their practice. You'll also hear Jamie coaching people who want to transition from full time employment to something more fulfilling and on-purpose for them. In the process, you'll get to eavesdrop on these powerful sessions and uncover the key insights, realizations and distinctions that you can use to grow your practice, have a bigger impact on your clients and live a life you love.
Jamie Smart's books include the number 1 bestselling CLARITY: Clear Mind, Better Performance, Bigger Results, The Little Book of Clarity and The Profitable Coaches Scorecard: The 10 Multipliers Growing or Slowing Your Professional Practice. His latest book, RESULTS: Think Less, Achieve More (foreword by Shaa Wasmund MBE) became a Sunday Times Business Bestseller in December 2016.