The Thriving Coaches Blueprint
Get Clients and Make Your Living by Making a Difference
The Thriving Coaches Blueprint is a 12-week programme for coaches, consultants, therapists and other heart-centred professionals who want to make a healthy living by making a massive difference. This 90-day rapid-implementation programme will help you get more clients, increase your income and grow your coaching or therapy practice.
The programme is designed and led by Jamie Smart, Sunday Times bestselling author, speaker and executive coach.
The programme only opens twice a year. Next programme starts in Autumn 2020 (get notified by selecting the button below).
The Triving Coaches Blueprint
Fill in the fields below and we'll let you know when TCB doors open again to new members.
The Thriving Coaches Blueprint's doors are now closed to new members. They will open again in Autumn 2020.
WHAT CAN THE THRIVING COACHES BLUEPRINT DO FOR YOU?
As a coach or therapist, if you want to make a real difference to the people you're here to help, you need to grow a successful practice. But without a clear roadmap, expert guidance and an understanding of the fundamentals, the process can be overwhelming. The Thriving Coaches Blueprint can fast-track your practice growth and save you years of disheartening struggle and stagnation.
The Thriving Coaches Blueprint will help you:
Whether you've only been seeing the occasional client and want to make this your main occupation, or you've already got your practice up and running and you're ready to take it to a whole new level, the Thriving Coaches Blueprint will help you: MIND-SET
---
Get clarity on your purpose
Minimise self-doubt and build confidence
Develop an abundance mind-set
Clear limiting beliefs and habitual thinking
Cultivate authenticity and presence
Eliminate 'neediness' and insecurity
Build resilience, motivation and momentum IMPACT
---
Put yourself 'out there' without fear of criticism
Work with groups and larger audiences
Build lifetime client relationships
Access your wisdom and creativity
Have a transformational impact
Create real value for the people you're serving
Cultivate 'trusted advisor' status LIVELIHOOD
---
Grow your visibility
Find well-qualified people to work with
Get clear on fees, pricing and packages
Practice heart-centred marketing and enrolment
Operate a 'coaching package' model
Understand programme creation and group work
Orchestrate high-quality referrals
Get paid what you deserve
And you'll do all of this in a way that fits authentically with who you really are, and aligns with your passion and purpose.
Here's how you'll know if you're a good fit for the Thriving Coaches Blueprint programme:
You are a coach, therapist, consultant or change-worker (Eg. Sports coach, psychotherapist, hypnotherapist, business coach, bodyworker etc)
You have some experience of working with clients (either paid, pro-bono or both)
You want to increase your income (and impact) in a way that fits with who you really are
You have space in your practice to work with at least one longer term contract client starting next month
You want to make a difference in people's lives, in a way that feels authentic and natural to you
If this describes you, then you're in the right place.
KAI JORDAN
Professional Life Coach
Kai wanted to grow the coaching business he had been running for four years, and sensed he could do with with more ease, particularly when it came to enrolment conversations.
"By the time I was finished, I had generated $82,500 US dollars from the start point to the end of the program."
JENNIE HARLAND-KHAN
Transformational Coach
Jennie had been naturally integrating the principles behind Clarity into her coaching work, but was curious about what else is possible with this understanding, particularly when it came to enrolling a client who wanted 'hard metrics'.
"What resulted was closing the client... which was a forty grand contract. So I was pretty happy about that!"
NICOLA ARNETT
Transformational Coach
As a relatively new coach, Nicola was doing lots of coaching and making a difference to people, but struggled when it came to charging for her services.
"Within the first week to 10 days I had more than the full programme's amount in my bank account!"
LOUISE DANIELLE
Mindset Strategist & Transformational Coach
Louise had built a successful business but felt increasingly disconnected and exhausted, trapped in a cycle of constant hustle externally and working on her mindset internally.
"To have so much shift in 12 weeks without spending hours and hours during mindset work and business work and and everything that I thought I needed to do is is absolutely phenomenal. I know the return on my investment will be tenfold over the next few months."
KATY ROSER
Personal and Business Coach
Katy had recently started her own coaching business. A combination of her own doubts over whether she really had something of value to offer, together with simply not knowing what to do, meant that she simply couldn't see a way to move forwards.
"All those concerns about criticism and putting myself out there, they just kind of dissolved."
KIM KAASE
Principal at LEAP Business Coaching
"I earned an extra 9x the cost of the programme within the first few months"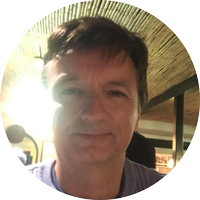 "I got a 600% immediate ROI and am course to earn an additional 33k in the first year.  Jamie's really forced me to think about things in a different way, to be more clear about what I really wanted, you know, who I really am… and just to show up with my authentic true self and I find more and more people are resonating with that." Jonny Cooper
CHRISTINA COOPER
Performance coach and cognitive hypnotherapist
"I signed my first big package client!" (NB a week after this interview, Christina signed up her next big package client on double the fee of the first!)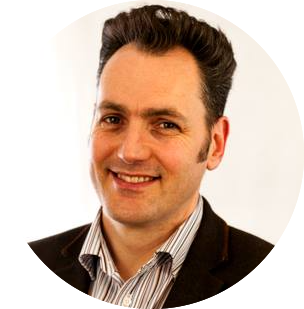 "After the first weekend intensive I signed clients surpassing my previous year's income in less than 1 month. Including 2 long term clients paying £10,000! Jamie Smart is a masterful trainer and possibly the most generous person in terms of giving value and service. If it's your aim to build a successful coaching business then this would be the single best investment you could make this year - fact!" Pete Bryceland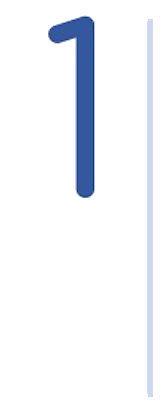 You Can Do the Course Again and Again For FREE
The path to mastery in your field is through repetition and practice. This is why we ensure that you can utilise all the learning materials and access the community year after year at no additional charge.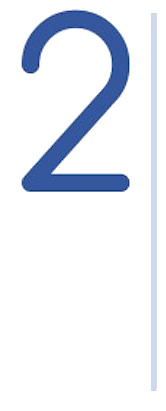 Thriving Community
The Thriving Coaches Blueprint isn't just a programme; it's a community. When you join the programme, you get access to a tight-knit, supportive and knowledgeable community of coaches, therapists and transformation professionals just like you; colleagues who've been where you are, navigated the obstacles and have seen the results of moving forward.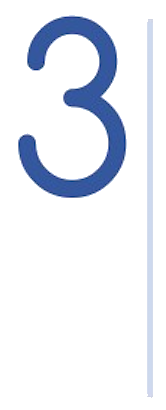 Over 300 Graduates From Many Countries And Modalities
Since we first did the programme in January 2015, we've had graduates from over 25 countries around the world, working in a wide variety of modalities (including coaches, psychotherapists, NLPers, hypnotherapists, sports coaches, homeopaths, consultants, executive coaches, nutritional therapists, bowen practitioners, business coaches, bodyworkers, professional speakers, spiritual teachers, trainers and facilitators).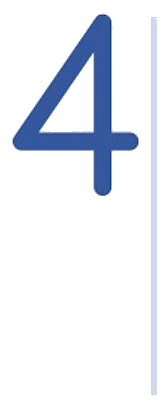 Dedicated Coaches Who Walk The Talk
Each of your coaches and trainers on this programme are dedicated professionals with their own thriving practices who have successfully navigated the transformation you're going to be going through. As coaches ourselves, we share your passion for impact and transformation, so we're committed to you and your success.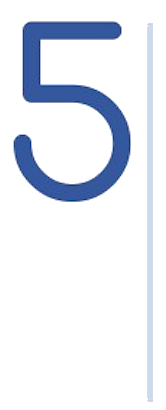 World-class Customer Care
We care deeply about our clients, so you're going to experience that care in every interaction you have with us. One of the keys to creating a thriving practice is to develop lifetime relationships based on trust, connection and service, so we'll be modelling that for you in everything we do.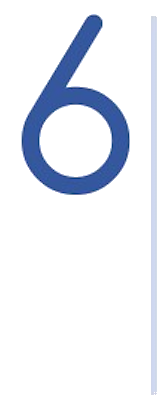 100% Money-back Guarantee
The Thriving Coaches Blueprint comes with a 100% money-back guarantee, so you can play full-out on the programme, secure in the knowledge that your investment is in safe hands.
Endorsements for Jamie Smart and his work from respected leaders in the coaching industry
RICH LITVIN
Founder, 4PC and co-author of The Prosperous Coach
'Jamie Smart has cracked the code for creating real results in a way that fits perfectly with who you really are.'
CHANTAL BURNS
No. 1 bestselling author of Instant Motivation
'In a clear, engaging and practical way, Jamie lays out a crucial road map that will show you how getting results is far easier than you realize.'
MARK HOWARD, PhD
Therapist and coach
'His knowledge and support have been instrumental in helping me develop my principles-based coaching business...'
RUSSELL DAVIS
Transformative coach and hypnotherapist working with individuals, couples, business leaders and teams
"I literally doubled my fees overnight"
"I made the investment with Jamie with no clients, no income and no clue how I was going to make it all work - I just Knew, absolutely knew that I must. It has been brilliant for my confidence, for my clients and for my bank balance. Don't hesitate, just do it you won't know how good you can be or how many people you can help who it turn will help your bank balance until you do." Christine Friend
ANNIE ROMANOS
Executive and career coach
"I've increased my fees every couple of months since I finished the programme"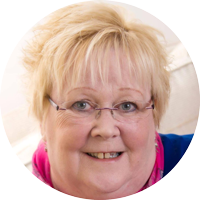 "It has changed the way I work with clients and how I charge for my services. It has taken the 'must sell' thought out of my head and now I find it easier to attract clients as they are under no pressure and neither am I. I recommend this course to anyone who wants to learn and progress in their business." Maggie Currie
ALAN COMBIES
Transformative Coach
"I see it as a gateway to something much bigger than creating packages for your programmes… but that happened too!"
The World Needs The Gifts
You're Here To Give
The Triving Coaches Blueprint
Fill in the fields below and we'll let you know when TCB doors open again to new members.
The Thriving Coaches Blueprint's doors are now closed to new members. They will open again in Autumn 2020.
BIRDIE BROWN
Transformative/State of Mind Coach
"The fear of visibility has totally melted away... the less you try the easier it is"
MATT HATTERSLEY
Transformational coach
"I don't see it as chasing clients anymore. I'm just sharing what I know and having a lot of fun"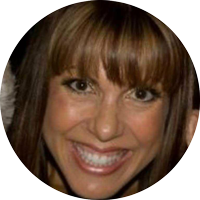 "I have been charging per hour for the last 6 years but have now found the courage to officially change over to packages. I've just received my first instalment of £1,500 of a £3,000 fee for a 6 month package." Robyn Graham
SUSIE COLLINS
Relationship coach and mentor
"We've got new life in this thing now!"
The Triving Coaches Blueprint
Fill in the fields below and we'll let you know when TCB doors open again to new members.
The Thriving Coaches Blueprint's doors are now closed to new members. They will open again in Autumn 2020.
INVESTMENT: 3 payments of £695 or a single payment of £1,995
(prices include VAT)
30-day money-back guarantee
The Thriving Coaches Blueprint Programme comes with a 100% satisfaction, 30-day money-back guarantee. Join for 30 days, and if you're not blown away by the difference it's making to you, we'll give you your money back. No quibbles, no hassle. So you have complete security that you can try the Thriving Coaches Blueprint Programme for yourself at zero risk to you.