Released 10th December 2019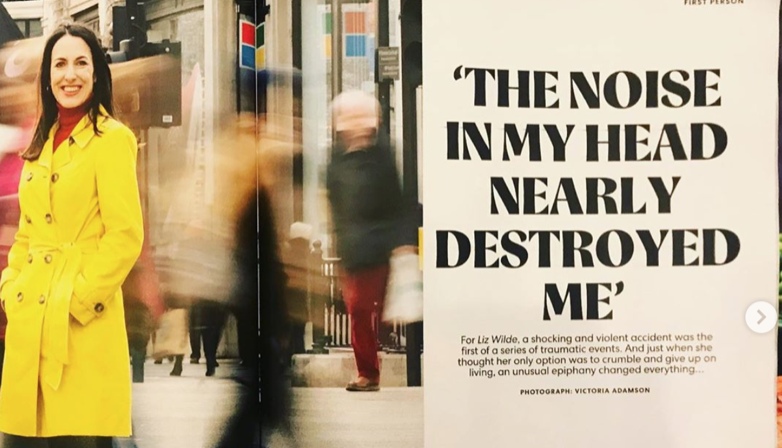 I'm excited to tell you that last Sunday, You Magazine (one of the big Sunday supplements here in the UK) carried an in-depth article written by a journalist who got impacted reading The Little Book of Clarity.
You Magazine comes out with the Mail On Sunday and is read by 1.2 million people.
As you'll read, the article's author (a coach and journalist called Liz Wilde) was suffering horribly in the wake of a number of devastating events and had decided that if things hadn't improved within six months, she was going to kill herself.
This is a terrible state of affairs for anyone to find themselves in, and I feel so grateful that The Little Book of Clarity found its way into her hands at the right time.
And I'm delighted that Liz realised what she did, and decided it was important enough to warrant writing an article for a national newspaper.
This looks to me like a "next step" in this understanding going "mainstream".
You may have heard me talking about my vision of the first generation of 'awakened humanity'; a generation of children being born into a world where the adults already understand that clarity, resilience and wellbeing are innate.
You may have heard me talking about the day I walked into WHSmith and saw 3 principles-based books in their top 10 list (books by Chantal Burns, Michael Neill and myself).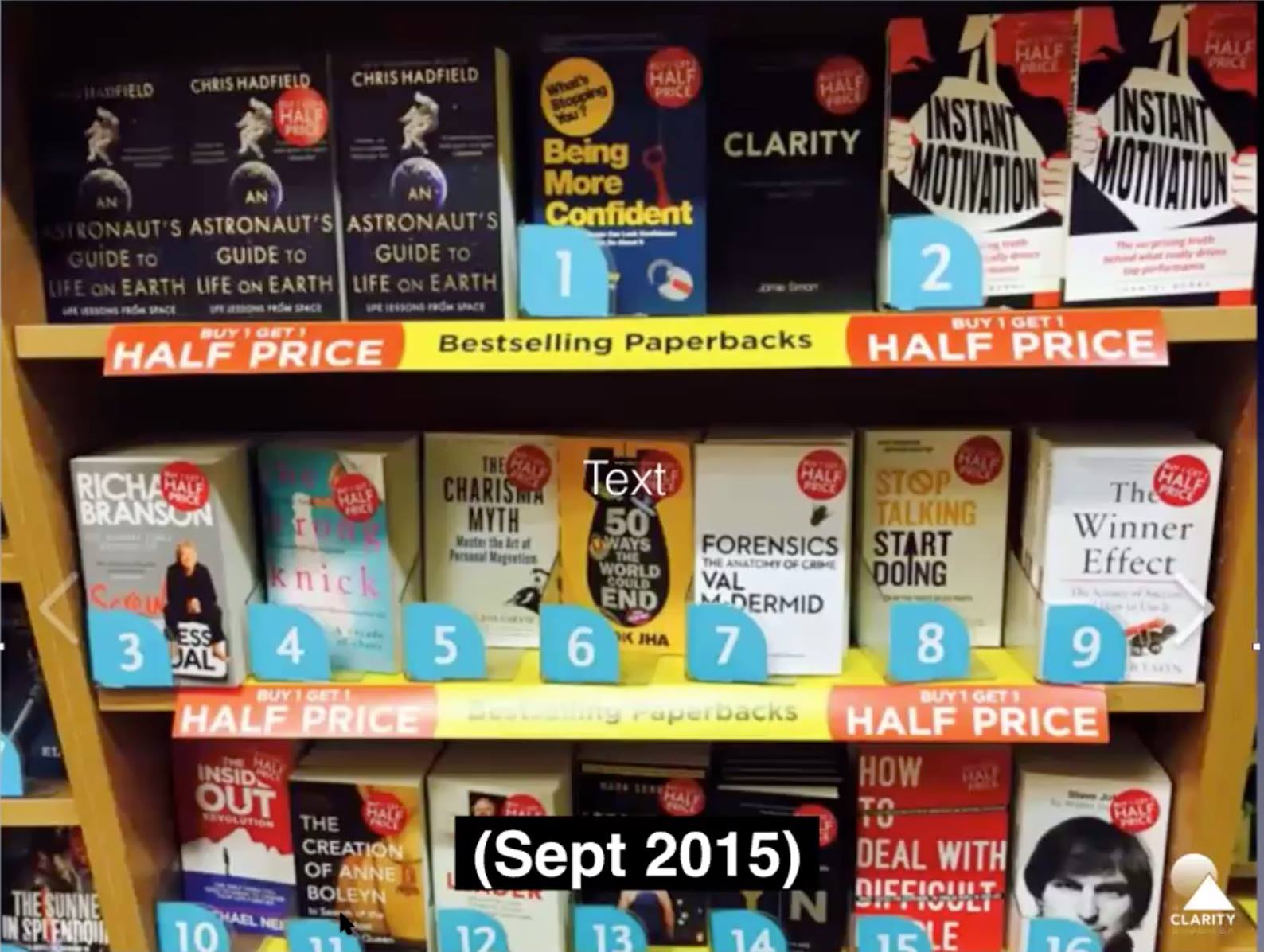 I knew then that we were coming to the end of a phase and starting a new one.
This article appearing in a Sunday supplement *may* be one of the early signals of our movement into the new, "mainstream" phase.
Here are photographs of Liz's article, and if you want to read it on the 'You Magazine' website, you'll find it here: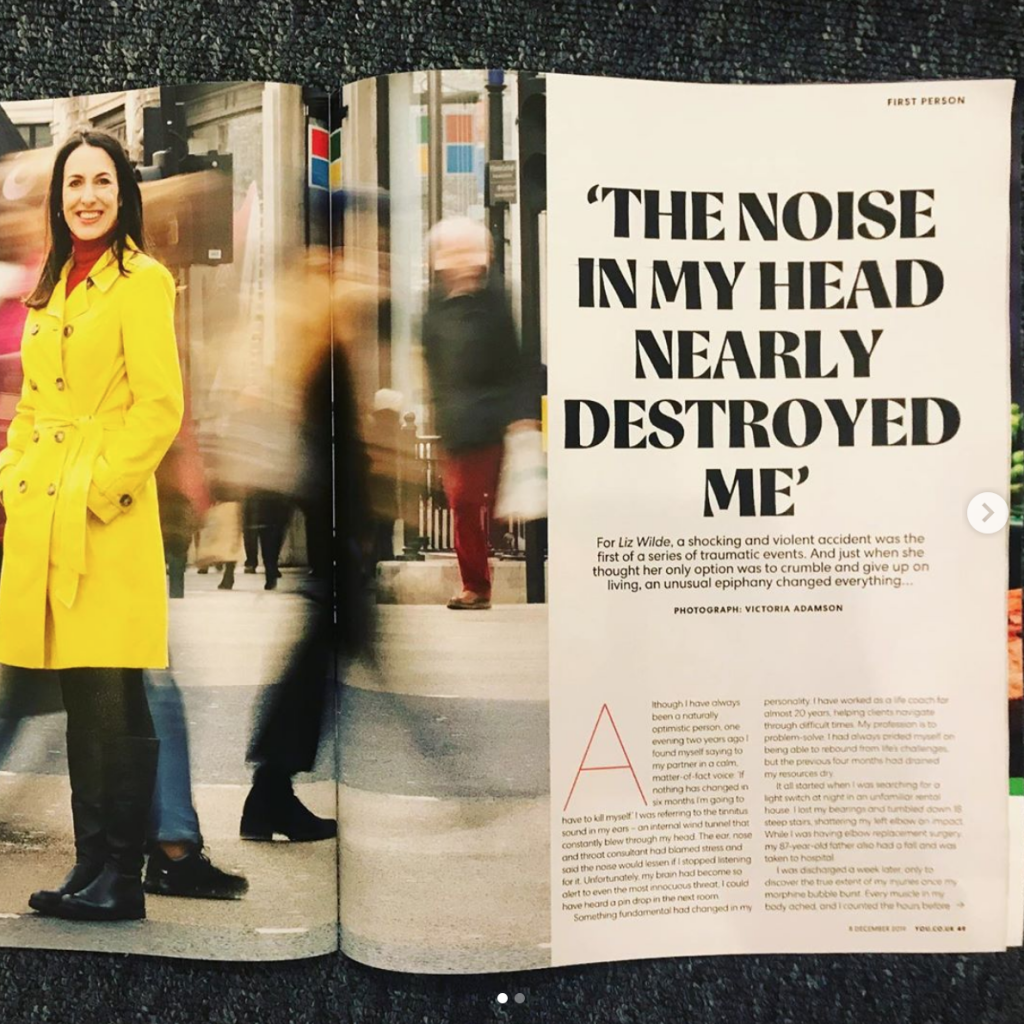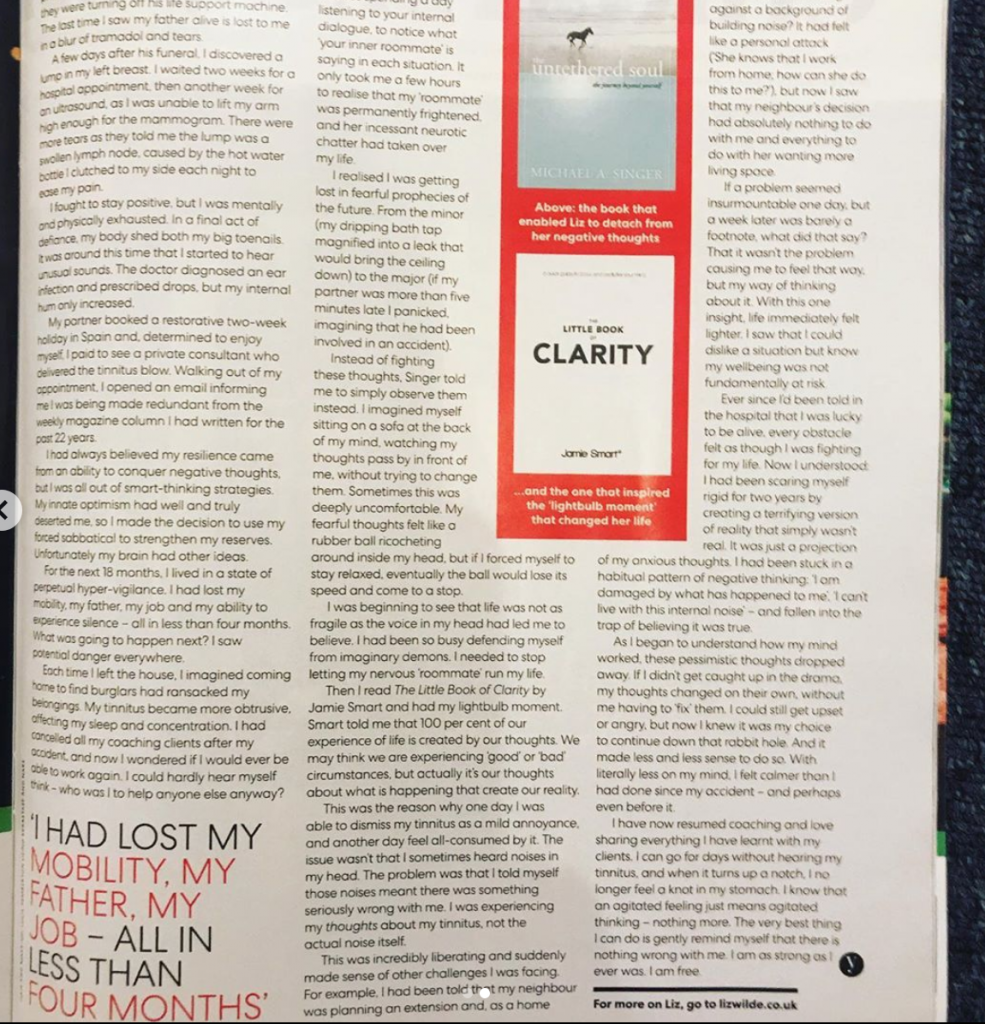 And just before you read it, I was wondering…
What signals have you seen that this understanding is moving towards gaining wider interest / impact?
Are you seeing more signs of this understanding going mainstream?
Are you seeing more interest in it, or hearing the principles mentioned by people who you wouldn't expect to have heard of it?
Let me know in the comments below with any signs you've seen of this understanding moving to the mainstream.
I'm really looking forward to reading and responding to what you write.
Great to be on the journey with you!
Big love
Jamie
PS. If you want to experience this kind of clarity in your own life, you might like to check out the Clarity for Personal Transformation Self-study Programme. It's a powerful, 8-part journey to transform your life, focusing on 8 key areas: Success, Relationships, Money, Health, Work, Purpose, Results & Freedom. You can find out more and get instant access here.
PPS. The final price-break on the Clarity Certification Training expires at midnight on Friday, January 10th, 2020. There are 36 places on the programme, and the first 25 have been taken as I write, so there are only 11 places left. If you want to save up to £2,000 and join me on Clarity Certification come January, you can get the details and register here.